Great Accuracy Powder Filling Automatic Bag Feeding Type Packaging Machine
"Innovation" "Cost reduction of materials" "Ultimate packaging machine"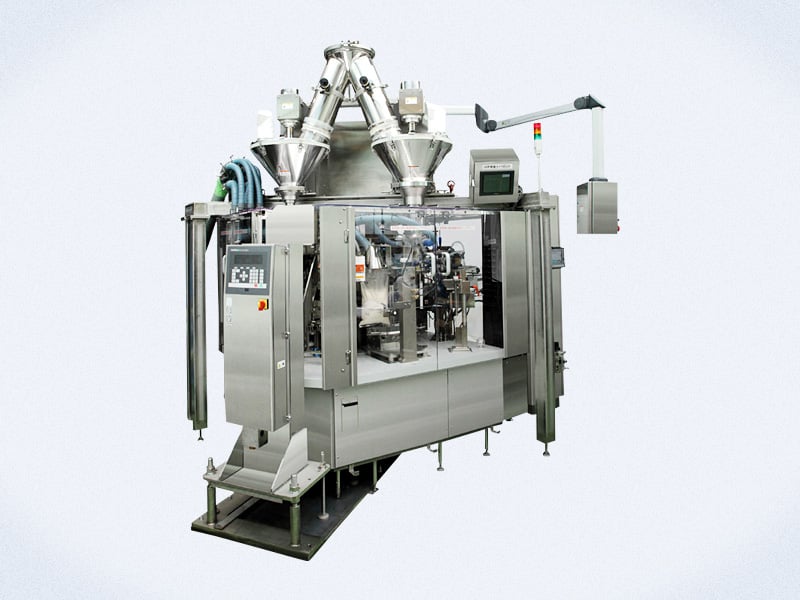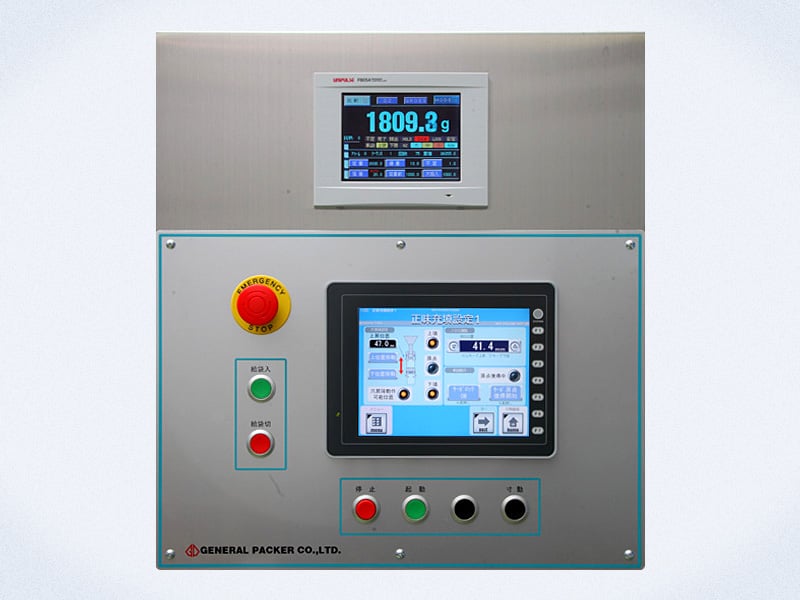 Achieve high speed and great accuracy

GP-5200
Net weighing and powder filling
GP-5300
Correction powder filling

Residual quantity discharge mode

It is possible to use products in hopper of Auger filter without it spoils accuracy by equipment of Gripper unit elevation system.
Suitable for general-purpose

Bag size range is wider.

Easy cleaning

It is possible to de-assemble gripper-units without tools.

Easy operation

Big size touch screen makes operator easy.

Safety

Ceiling covers are attached as standard.

Products registration

It is possible to register 300 items as standard.

Item search service (Option)

It is possible to search product item in barcode or products code.
SPECIFICATIONS
GP-5200
(Net weighing and powder filling automatic packaging machine)
GP-5300
(Correction powder filling automatic packaging machine)
Capacity
Max 40bag/min
(Not Net weighing mode)
(depend on products)
Max 55bag/min
(depend on products)
Bag size
Width: 100 - 250mm
Length: 140 - 420mm
Width: 100 - 250mm
Length: 190 - 420mm
Filling Range
Max 2,000g
Bag Type
UR: 4 side-sealed pouch with zipper, 4 side-sealed pouch
UST:Stand with zipper, 4 side-sealed pouch with zipper, 4 side-sealed pouch
Machine dimensions
(reference)
Width: 1,760mm
Length: 3,230mm
Width: 1,760mm
Length: 3,760mm