High-Performance Automatic Bag feeding filling-sealing Machine
Significant improvements in "Operability, Cleaning, Safety, Stability".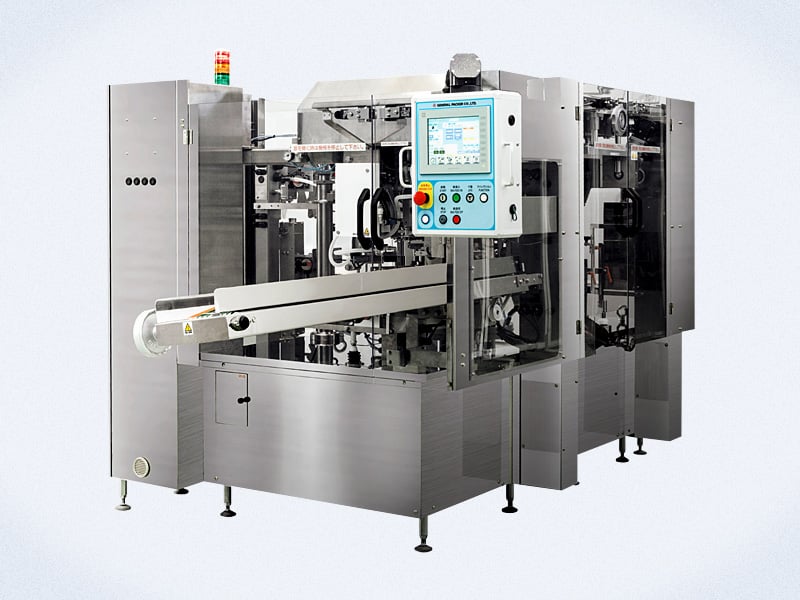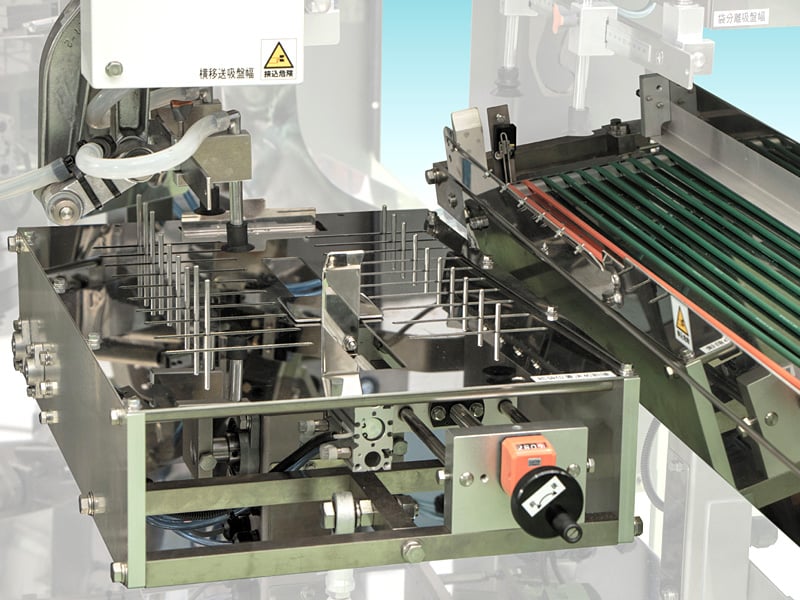 Designed to a Higher Specification with "Mechatronics"
Easy to use and high efficiency!!

Remote maintenance function added to Mechatronics Technology

Mechatronics Bag Feeding
Mechatronic vibration
Mechatronics seal
Remote maintenance
Allows for easier, quick loading of bags into the conveyor.

Dramatically reduces bag transfer failures.

The surface deck area is completely bolt-less feature.

Significantly improved Hygienic design for cleaning.

A true 90 seconds product change-over design feature.

Decreased 10:1 change-over time when compared with other models requiring 30 minutes.

Automated, Self-Adjusting Bag Tapping Mechanism Feature.

Three tapping factors : Bottom Tapping time, Frequency and Strength are adjusted automatically.

Automated Sealing Time, Pressure and Temperature Control.

Correspond to Traceability.

In-Line Bag IJO Code-Printing Capabilities Surface Are has Doubled.

Able to handle various types of Bag Design.
LINEUP
| | |
| --- | --- |
| GY | The bag feed system is to automatically supply bags one by one from the bag feeder previously set with several hundreds of bags. |
| UR | Standard type corresponding to back sealed three-side-seal bag, four side-seal bag, or four-side bag with fastener. |
| USR | Correspond to standing pouch. Also applicable to back sealed three-side-seal bag, four-side-seal bag, or four-side-seal bag with fastener. |
| UST | Almighty highest-end model capable of handling standing pouches with fasteners. |
Main applications
Powder
snack
pet food
other solid matter
SPECIFICATIONS
Packaging capacity
15 to 65 bags per minute (depending on the product)
Bag dimensions
Width: 100 to 230mm,
Length: 130 to 380mm
Filling quantity
Maximum: 1 kg (optional : 2kg)
Outline dimensions
(Reference)
Width: 1491 mm,
Length: 3250 mm (UST)